Jewelry for Children
We carry a large selection of children's jewelry including Baltic Amber, Hazelwood, and Aromatherapy necklaces and bracelets.
Wholesale
R.B. Amber Jewelry is a leading provider of therapeutic jewelry in the US. We would love to add you to our growing list of retailers!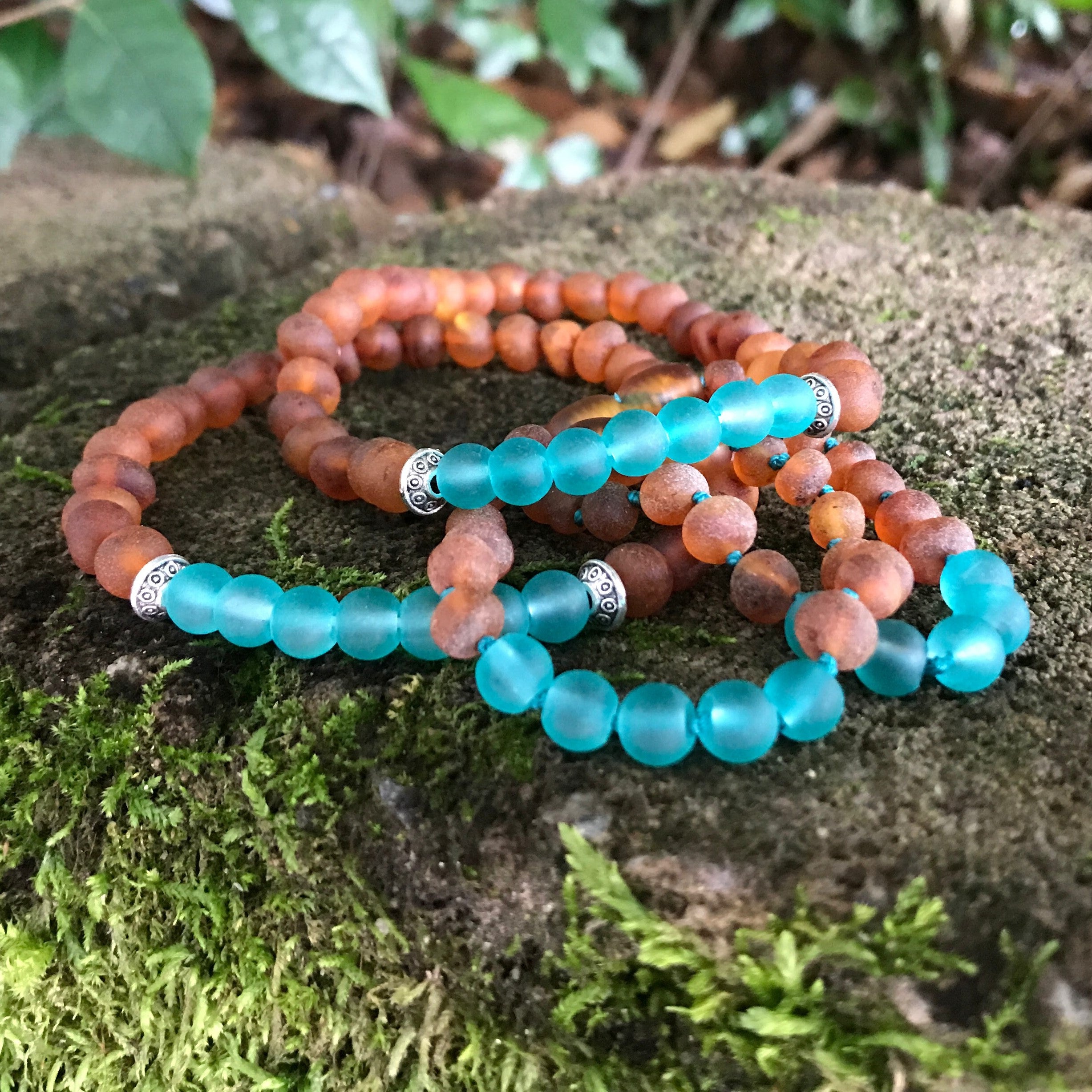 Jewelry for Adults
Explore our gorgeous selection of genuine Gemstones, Baltic Amber, Hazelwood, and Aromatherapy jewelry.
Featuring
Our Faith + Love Collection
We've partnered with the "Widows of Vrindavan" & Mahima Creations to design a special collection of inspiring gemstone jewelry supporting women in need. ♡♡
Shop Now
WELCOME
Welcome to R.B. Amber Jewelry! We are a woman-owned, women-run business located in North Carolina specializing in intentional + therapeutic jewelry for your entire family (including the furry ones).
Our handmade jewelry can be found in boutiques across the country + around the world. We're constantly adding to our designs, so please check back to see what's new!
THANK YOU for supporting our small business!! ♡♡
DON'T TAKE OUR WORD FOR IT
★★★★★

We love our bracelet

This was our first experience with an amber bracelet, and we love it! It was the perfect fit, the stones are a decent size, and it matches everything. The screw clasp closure is exactly what we needed with my toddler. It is very durable and has held up to my son's rough and tumble lifestyle.

@motherknowswest

Ormond Beach, FL
★★★★★

My new favorite amber jewelry company!!

I cannot get over the spectacular quality and beauty of these necklaces, I've gotten stopped so many times with compliments for my boys and their necklaces! They are so beautiful and so well crafted! I cannot wait to get them another!

Elizabeth

Temple, Georgia
★★★★★

Modern twist on Amber

The necklace is so beautiful and modern. I enjoy wearing it very much! 16" is a perfect length!!!

Kate

Pompton Lakes, New Jersey
★★★★★

Absolutely love this amber necklace.

We had one similar and it broke so we were looking for a replacement. This one has been fantastic. My daughter loves it and wants to wear it all the time.

Michelle

USA
★★★★★

Great quality

I am very happy with the amber necklace I purchased for my 2 year old. It fits perfectly and I love the flower design!

Lori

Santa Barbara, CA
★★★★★

I'm a believer!

I was skeptical as to how this worked. But my 9 month old was getting really fussy + I was willing to try anything. I'm a believer! She doesn't mess with it and doesn't even acknowledge that she has it on. But it works wonders! Drooling has improved enormously and she hasn't had crazy teething meltdown. I forgot to put it on her one day and I noticed the difference. Trust me, you need this!

Belen

USA